Resident Student Association (RSA) is the primary student organization that was created for the residential student population. We work along Residential Life to advocate for our constituents and create a thriving community in which our residents can prosper.
Location
The Commons : 331
Date & Time
December 1, 2023, 12:00 pm – 1:00 pm
Description
Are you interested in becoming a Resident Assistant (RA), Maintenance Assistant (MA) or Desk Manager (DM) for the 2024-2025 Academic Year? 
Come to our 1st Info Session of our Hiring Season! 
12p in Commons 331, where you can learn about the application process, interview process and have a chance to ask questions to our current staff. 
Paraprofessional Applications go live on November 13th and will close on January 16th.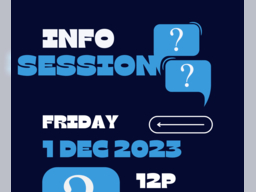 Location
True Grit's
Date & Time
December 12, 2023, 10:00 pm – 1:00 am
Description
Midnight Breakfast
Location
On Campus
Date
December 13, 2023 (All Day Event)